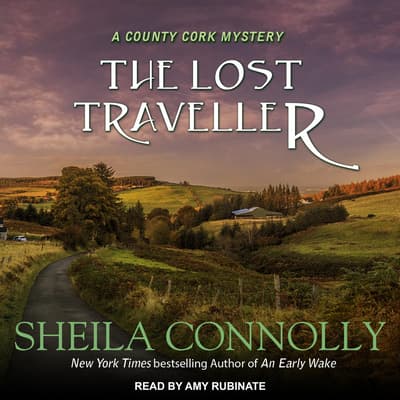 Format:

Library CD

(In Stock)
Category:
Fiction/Mystery & Detective
Audience:
Adult
Language:
English
Summary
Boston expat Maura Donovan came to Ireland to honor her grandmother's last wish, but she never expected to stay in provincial County Cork—much less to inherit a house and a pub, Sullivan's, in the small village of Leap. After a year-long struggle to stay in the black, Sullivan's is finally thriving, and Maura has even brought back traditional Irish music to the pub. With a crop of new friends and a budding relationship with handsome Mick Nolan, Maura's life seems rosier than ever—but even in Ireland, you can't always trust your luck.

It begins with Maura's discovery of a body in the ravine behind the pub. And then, the Irish garda├¡ reveal that the victim's face has been battered beyond recognition. Who is the faceless victim? Who wanted him dead? And why was his body dumped in the backyard of Sullivan's Pub? Even after the dead man is finally given a name, nobody admits to knowing him. In the tight-knit world of Leap, no one is talking—and now it's up to Maura to uncover the dark secrets that lurk beneath the seemingly quiet town.

Laced with warm Irish charm, a delightful small-town setting, and a colorful cast of characters, New York Times bestselling author Sheila Connolly's seventh County Cork mystery, The Lost Traveller, conspires to delight.
Details
Available Formats :
CD, Library CD
Category:
Fiction/Mystery & Detective
Audience:
Adult
Language:
English
To listen to this title you will need our latest app
Due to publishing rights this title requires DRM and can only be listened to in the Blackstone Library Beta app
DRM (Digital Rights Management) is a copyright protection for digital media. While much of Blackstone Library Beta's content is DRM free, and allows for usage across platforms, select products on Blackstone Library Beta are required by publishers to have DRM protected files. These products will be playable exclusively on the BlackstoneLibrary.com apps, available for iOS and Android devices.
To listen to this title you will need our latest app