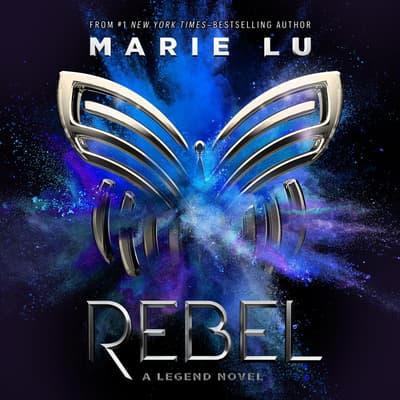 Format:

CD

(In Stock)
Available on 11/05/2019

ISBN: 9781250254436

Available on 11/05/2019

ISBN: 9781250254436
Category:
Fiction
Audience:
Young Adult (12–17)
Language:
English
Summary
Respect the Legend. Idolize the Prodigy. Celebrate the Champion. But never underestimate the Rebel.
With unmatched suspense and her signature cinematic storytelling, #1 New York Times–bestselling author Marie Lu plunges readers back into the unforgettable world of Legend for a truly grand finale.
Eden Wing has been living in his brother's shadow for years. Even though he's a top student at his academy in Ross City, Antarctica, and a brilliant inventor, most people know him only as Daniel Wing's little brother.
A decade ago, Daniel was known as Day, the boy from the streets who led a revolution that saved the Republic of America. But Day is no longer the same young man who was once a national hero. These days he'd rather hide out from the world and leave his past behind. All that matters to him now is keeping Eden safe—even if that also means giving up June, the great love of Daniel's life.
As the two brothers struggle to accept who they've each become since their time in the Republic, a new danger creeps into the distance that's grown between them. Eden soon finds himself drawn so far into Ross City's dark side, even his legendary brother can't save him. At least not on his own...
Details
Available Formats :
CD, Library CD
Category:
Fiction
Audience:
Young Adult (12–17)
Language:
English
To listen to this title you will need our latest app
Due to publishing rights this title requires DRM and can only be listened to in the Downpour app
DRM (Digital Rights Management) is a copyright protection for digital media. While much of Downpour's content is DRM free, and allows for usage across platforms, select products on Downpour are required by publishers to have DRM protected files. These products will be playable exclusively on the Downpour.com apps, available for iOS and Android devices.