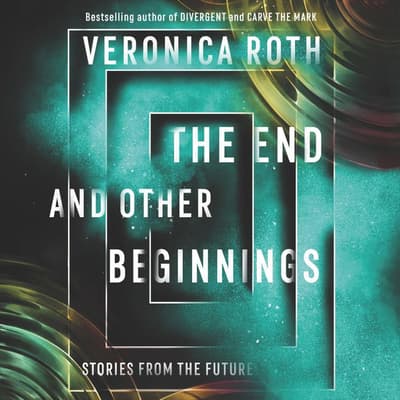 Format:

CD

(In Stock)
Available on 10/01/2019

ISBN: 9781094025667

Available on 10/01/2019

ISBN: 9781094025650

Available on 10/01/2019

ISBN: 9781094025674
Category:
Fiction/Short Stories
Audience:
Young Adult (12–17)
Language:
English
Summary
Bestselling Divergent and Carve the Mark author Veronica Roth delivers a stunning collection of novella-length stories set in the future.
No world is like the other. Within this masterful collection, each setting is more strange and wonderful than the last, brimming with new technologies and beings. And yet, for all the advances in these futuristic lands, the people still must confront deeply human problems.
In these six stories, Veronica Roth reaches into the unknown and draws forth something startlingly familiar and profoundly beautiful.
With tales of friendship and revenge, plus two new stories from the Carve the Mark universe, this collection has something for new and old fans alike. Each story begins with a hope for a better end, but always end with a better understanding of the beginning.
Details
Available Formats :
CD, Library CD, MP3 CD
Category:
Fiction/Short Stories
Audience:
Young Adult (12–17)
Language:
English
To listen to this title you will need our latest app
Due to publishing rights this title requires DRM and can only be listened to in the Downpour app
DRM (Digital Rights Management) is a copyright protection for digital media. While much of Downpour's content is DRM free, and allows for usage across platforms, select products on Downpour are required by publishers to have DRM protected files. These products will be playable exclusively on the Downpour.com apps, available for iOS and Android devices.