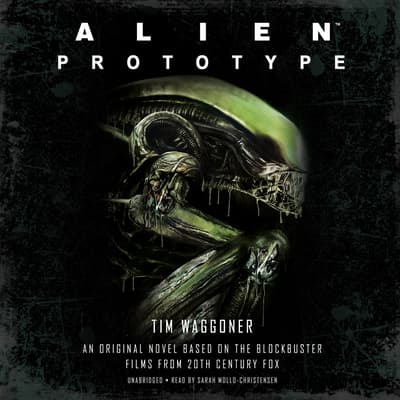 Format:

CD

(In Stock)
Available on 01/28/2020

ISBN: 9781094030739

Available on 01/28/2020

ISBN: 9781094030722

Available on 01/28/2020

ISBN: 9781094030746
Category:
Fiction/Science Fiction
Audience:
Adult
Language:
English
Summary
When an industrial spy steals a Xenomorph egg, former Colonial Marine Zula Hendricks must prevent an alien from killing everyone on an isolated colony planet.
Corporate spy Tamar Prather steals a Xenomorph egg from Weyland-Yutani, taking it to a lab facility run by Venture, a Weyland-Yutani competitor. Former Colonial Marine Zula Hendricks—now allied with the underground resistance—infiltrates Venture's security team. When a human test subject is impregnated, the result is a Xenomorph that, unless it's stopped, will kill every human being on the planet.
Editorial Reviews
"Bram Stoker Award-winner Tim Waggoner consistently delivers the goods when it comes to hard-hitting horror fiction, with compelling characters and dangerous horrors at every turn." —This is Horror
Details
Available Formats :
CD, Library CD, MP3 CD
Category:
Fiction/Science Fiction
Audience:
Adult
Language:
English
To listen to this title you will need our latest app
Due to publishing rights this title requires DRM and can only be listened to in the Downpour app
DRM (Digital Rights Management) is a copyright protection for digital media. While much of Downpour's content is DRM free, and allows for usage across platforms, select products on Downpour are required by publishers to have DRM protected files. These products will be playable exclusively on the Downpour.com apps, available for iOS and Android devices.