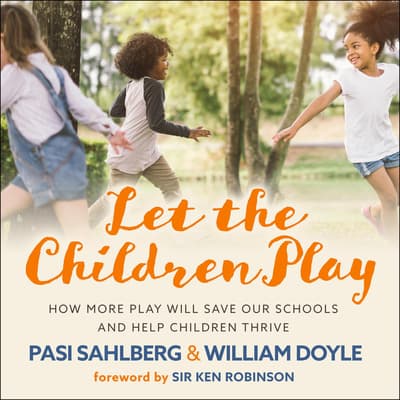 Format:

Library CD

(In Stock)
Category:
Nonfiction/Educational
Audience:
Adult
Language:
English
Summary
Play is how children explore, discover, fail, succeed, socialize, and flourish. It is a fundamental element of the human condition. It's the key to giving schoolchildren skills they need to succeed—skills like creativity, innovation, teamwork, focus, resilience, expressiveness, empathy, concentration, and executive function. Expert organizations such as the American Academy of Pediatrics, the National Academy of Sciences, and the Centers for Disease Control agree that play and physical activity are critical foundations of childhood, academics, and future skills—yet politicians are destroying play in childhood education and replacing it with standardization, stress, and forcible physical restraint, which are damaging to learning and corrosive to society.

But this is not the case for hundreds of thousands of lucky children who are enjoying the power of play in schools in China, Texas, Oklahoma, Long Island, Scotland, and in the entire nation of Finland. In Let the Children Play, Pasi Sahlberg, Finnish educator and scholar, and Fulbright Scholar William Doyle make the case for helping schools and children thrive by unleashing the power of play and giving more physical and intellectual play to all schoolchildren.
Details
Available Formats :
CD, Library CD
Category:
Nonfiction/Educational
Audience:
Adult
Language:
English
To listen to this title you will need our latest app
Due to publishing rights this title requires DRM and can only be listened to in the Blackstone Library Beta app
DRM (Digital Rights Management) is a copyright protection for digital media. While much of Blackstone Library Beta's content is DRM free, and allows for usage across platforms, select products on Blackstone Library Beta are required by publishers to have DRM protected files. These products will be playable exclusively on the BlackstoneLibrary.com apps, available for iOS and Android devices.
To listen to this title you will need our latest app