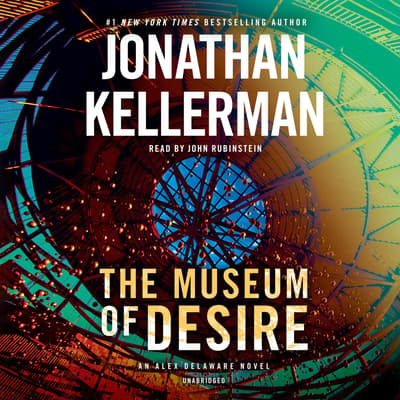 Format:

Library CD

(In Stock)
Category:
Fiction/Thrillers
Audience:
Adult
Language:
English
Summary
New York Times bestseller
NEW YORK TIMES BESTSELLER • Psychologist Alex Delaware and detective Milo Sturgis struggle to make sense of a seemingly inexplicable massacre in this electrifying psychological thriller from the #1 New York Times bestselling master of suspense.

LAPD Lieutenant Milo Sturgis has solved a lot of murder cases. On many of them—the ones he calls "different"—he taps the brain of brilliant psychologist Dr. Alex Delaware. But neither Alex nor Milo are prepared for what they find on an early morning call to a deserted mansion in Bel Air. This one's beyond different. This is predation, premeditation, and cruelty on a whole new level.
Four people have been slaughtered and left displayed bizarrely and horrifically in a stretch limousine. Confounding the investigation, none of the victims seems to have any connection to any other, and a variety of methods have been used to dispatch them. As Alex and Milo make their way through blind alleys and mazes baited with misdirection, they encounter a crime so vicious that it stretches the definitions of evil.
Editorial Reviews
"This complex revenge tale is another treat for Kellerman's many fans, and newcomers who have somehow missed the iconic Alex Delaware series can easily jump on board here; Milo and Alex's partnership is crime-solving magic, and free this time of inside jokes." —Booklist
Details
Available Formats :
CD, Library CD
Category:
Fiction/Thrillers
Audience:
Adult
Language:
English
To listen to this title you will need our latest app
Due to publishing rights this title requires DRM and can only be listened to in the Blackstone Library Beta app
DRM (Digital Rights Management) is a copyright protection for digital media. While much of Blackstone Library Beta's content is DRM free, and allows for usage across platforms, select products on Blackstone Library Beta are required by publishers to have DRM protected files. These products will be playable exclusively on the BlackstoneLibrary.com apps, available for iOS and Android devices.
To listen to this title you will need our latest app