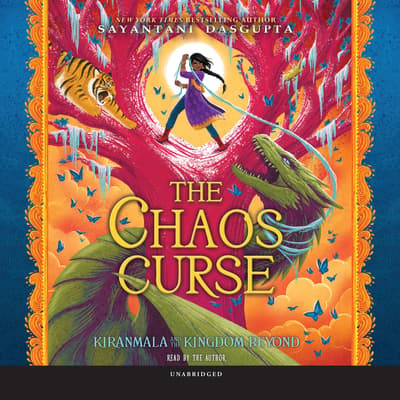 Format:

Library CD

(In Stock)
Category:
Fiction/Fantasy
Audience:
Children (8–12)
Language:
English
Summary
Creating order out of chaos has frightening consequences in this New York Times bestselling series!


Kiranmala must leave the Kingdom Beyond and travel to her hometown of Parsippany to save Prince Lal, who has been spirited to the unlikeliest of places -- a tree in the yard of her best-enemy-for-life. She also faces evil serpents (of course!), plus a frightening prophecy about her role in the coming conflict between good and evil. Most troubling of all, though, is the way reality all aroundher seems to waver and flicker at odd moments. Could it be that the Anti-Chaos Committee's efforts are causing a dangerous disruption in the multiverse?
Kiran must grapple with the increasingly tangled threads that threaten to ensnare her...and everyone in the world and the Kingdom Beyond.
Details
Available Formats :
CD, Library CD
Category:
Fiction/Fantasy
Audience:
Children (8–12)
Language:
English
To listen to this title you will need our latest app
Due to publishing rights this title requires DRM and can only be listened to in the Blackstone Library Beta app
DRM (Digital Rights Management) is a copyright protection for digital media. While much of Blackstone Library Beta's content is DRM free, and allows for usage across platforms, select products on Blackstone Library Beta are required by publishers to have DRM protected files. These products will be playable exclusively on the BlackstoneLibrary.com apps, available for iOS and Android devices.
To listen to this title you will need our latest app