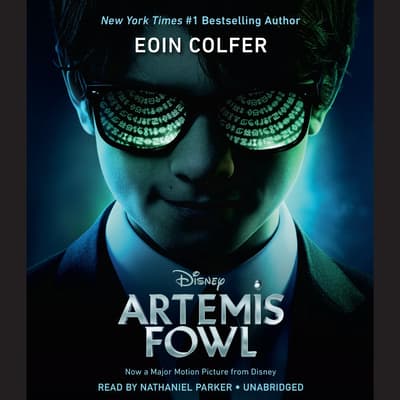 Format:

Library CD

(In Stock)
Category:
Fiction/Fantasy
Audience:
Children (8–12)
Language:
English
Summary
Now a major motion picture from the Walt Disney Studios, coming in May 2020! Here is the book that started it all, the international bestseller about a teenage criminal mastermind and his siege against dangerous, tech-savvy fairies.

Twelve-year-old criminal mastermind Artemis Fowl has discovered a world below ground of armed and dangerous-and extremely high-tech-fairies. He kidnaps one of them, Holly Short, and holds her for ransom in an effort to restore his family's fortune. But he may have underestimated the fairies' powers. Is he about to trigger a cross-species war?
Details
Available Formats :
CD, Library CD
Category:
Fiction/Fantasy
Audience:
Children (8–12)
Language:
English
To listen to this title you will need our latest app
Due to publishing rights this title requires DRM and can only be listened to in the Blackstone Library Beta app
DRM (Digital Rights Management) is a copyright protection for digital media. While much of Blackstone Library Beta's content is DRM free, and allows for usage across platforms, select products on Blackstone Library Beta are required by publishers to have DRM protected files. These products will be playable exclusively on the BlackstoneLibrary.com apps, available for iOS and Android devices.
To listen to this title you will need our latest app