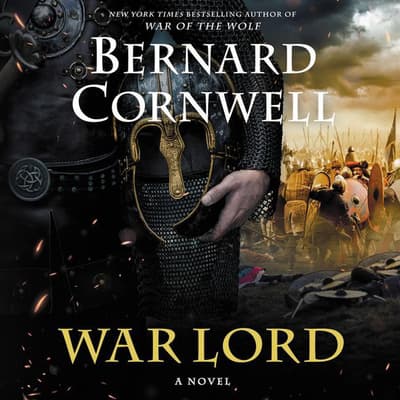 Format :

Library CD

(In Stock)
Available on 11/24/2020

ISBN: 9780063052529

Available on 11/24/2020

ISBN: 9780063052529
Category:
Fiction/Historical
Audience:
Adult
Language:
English
Summary
The final installment in Bernard Cornwell's bestselling Saxon Tales series, chronicling the epic story of the making of England, "like Game of Thrones, but real" (The Observer, London) —the basis for The Last Kingdom, the hit Netflix series.
THE FINAL BATTLE AWAITS…
The epic conclusion to the globally bestselling historical series.
England is under attack. Chaos reigns. Northumbria, the last kingdom, is threatened by armies from all sides, by land and sea – and only one man stands in their way. Torn between loyalty and sworn oaths, the warrior king Lord Uhtred of Bebbanburg faces his greatest ever battle – and prepares for his ultimate fate…
"Perhaps the greatest writer of historical adventure novels today" (Washington Post), Bernard Cornwell has dazzled and entertained readers and critics with his prolific string of page-turning bestsellers. Of all his protagonists, however, none is as beloved as Uhtred of Bebbanburg, and this thrilling historical novel continues the saga of his adventures and the turbulent early years of England.
Details
Available Formats :
CD, Library CD
Category:
Fiction/Historical
Audience:
Adult
Language:
English
To listen to this title you will need our latest app
Due to publishing rights this title requires DRM and can only be listened to in the Blackstone Library Beta app
DRM (Digital Rights Management) is a copyright protection for digital media. While much of Blackstone Library Beta's content is DRM free, and allows for usage across platforms, select products on Blackstone Library Beta are required by publishers to have DRM protected files. These products will be playable exclusively on the BlackstoneLibrary.com apps, available for iOS and Android devices.
To listen to this title you will need our latest app