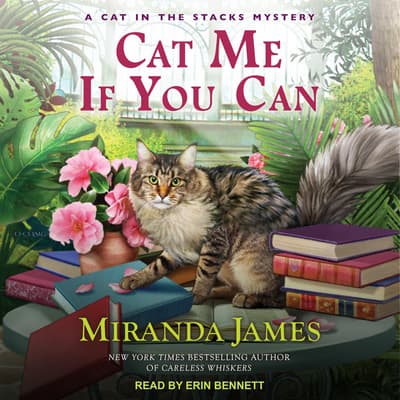 Format :

Library CD

(In Stock)
Category:
Fiction/Mystery & Detective
Audience:
Adult
Language:
English
Summary
Charlie and Diesel, along with Charlie's fiancée, Helen Louise Brady, are heading to Asheville, North Carolina, to spend a week at a boutique hotel and participate in a gathering of a mystery reader's club composed of patrons of the Athena Public Library. In addition to seeing the local sights, the members will take turns giving talks on their favorite authors.

The always spry Ducote sisters, friends of the hotel's owners, are helping underwrite the expenses, and they've insisted that Charlie, Helen, and Diesel join them. Anxious to get Helen Louise away from her bistro for a vacation, Charlie readily agrees. While Charlie is looking forward to relaxing with Helen Louise and Diesel, other members of the group have ulterior motives, including a long-standing score to settle.

When an intrusive, uninvited guest turns up dead, only one mystery club member with a connection to the deceased appears to have a motive to kill. But could the answer really be that simple? Charlie and Diesel, along with the detecting Ducote sisters, know that every murder plot has an unexpected twist.
Details
Available Formats :
CD, Library CD
Category:
Fiction/Mystery & Detective
Audience:
Adult
Language:
English
To listen to this title you will need our latest app
Due to publishing rights this title requires DRM and can only be listened to in the Blackstone Library Beta app
DRM (Digital Rights Management) is a copyright protection for digital media. While much of Blackstone Library Beta's content is DRM free, and allows for usage across platforms, select products on Blackstone Library Beta are required by publishers to have DRM protected files. These products will be playable exclusively on the BlackstoneLibrary.com apps, available for iOS and Android devices.
To listen to this title you will need our latest app