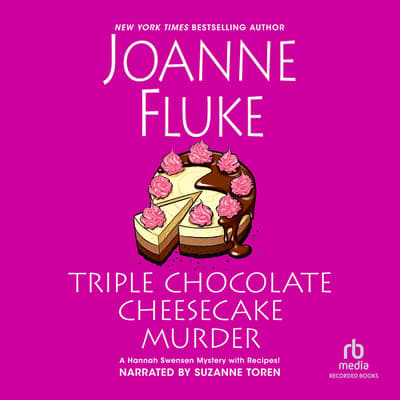 Format :

Library CD

(In Stock)
Available on 02/23/2021

ISBN: 9781705010563

Available on 02/23/2021

ISBN: 9781501983375

Available on 02/23/2021

ISBN: 9781665088572
Category:
Fiction/Mystery & Detective
Audience:
Adult
Language:
English
Summary
Spring has sprung in Lake Eden, Minnesota, but Hannah Swensen doesn't have time to stop and smell the roses—not with hot cross buns to make, treats to bake—and a sister to exonerate.
Hannah's up to her ears with Easter orders rushing in at The Cookie Jar, plus a festive meal to prepare for a dinner party at her mother's penthouse. But everything comes crashing to a halt when Hannah receives a panicked call from her sister Andrea that Mayor Richard Bascomb has been murdered—and Andrea is the prime suspect.
Even with his reputation for being a bully, Mayor Bascomb—or "Ricky Ticky," as Hannah's mother likes to call him—had been unusually testy in the days leading up to his death, leaving Hannah to wonder if he knew he was in danger. Meanwhile, folks with a motive for mayoral murder are popping up in Lake Eden. Was it a beleaguered colleague? A political rival? A jealous wife? Or a scorned mistress?
As orders pile up at The Cookie Jar and children line up for Easter egg hunts, Hannah must spring into investigation mode and identify the real killer—before another murder happens.
Details
Available Formats :
CD, Library CD, MP3 CD
Category:
Fiction/Mystery & Detective
Audience:
Adult
Language:
English
To listen to this title you will need our latest app
Due to publishing rights this title requires DRM and can only be listened to in the Blackstone Library Beta app
DRM (Digital Rights Management) is a copyright protection for digital media. While much of Blackstone Library Beta's content is DRM free, and allows for usage across platforms, select products on Blackstone Library Beta are required by publishers to have DRM protected files. These products will be playable exclusively on the BlackstoneLibrary.com apps, available for iOS and Android devices.
To listen to this title you will need our latest app