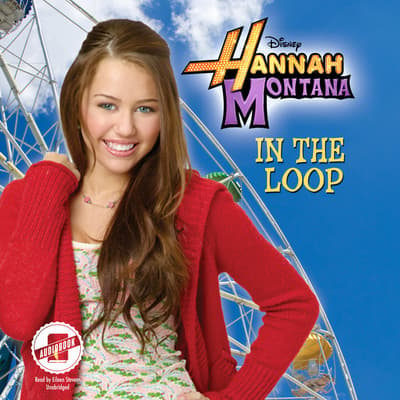 Format :

Library CD

(In Stock)
Category:
Fiction
Audience:
Children (8–12)
Language:
English
Summary
Hannah may have taken Malibu by storm, but Miley is still a small-town girl at heart. So when she gets the chance to headline at the largest rodeo in the country down in Texas, she, Robby, Jackson, Lilly, and Oliver are on a plane quicker than you can say "yeehaw." But Miley soon discovers that everything—including the drama—is bigger in Texas. As it turns out, headlining a week-long rodeo involves a lot more than she bargained for. Hannah must judge the Miss Rodeo contest and kick off the festivities by roping a cow! The funny thing? Miley is actually loving it! She feels more at home than she has since becoming a huge pop star! But not everyone is having as much fun. It turns out Lilly (in disguise as the always supportive Lola Luftnagle) is a bit horse shy—not good when Hannah and Lola have been asked to be part of a horse parade! Meanwhile, Oliver and Jackson find trouble of their own when they meet a cowgirl who is as tough as her spurs.
And between the roping and the singing, Miley runs into someone from her past—a girl who used to be Miley's hero back in Tennessee. It seems Miley isn't the only one who has changed. As Miley finds out more and more about her old friend, she begins to wonder if the cost of stardom is too high. Will she trade in her microphone for chaps and return to her roots? Or will she find a way to bring a touch of Southern comfort to her Malibu life?
Details
Available Formats :
CD, Library CD, MP3 CD
Category:
Fiction
Audience:
Children (8–12)
Language:
English
To listen to this title you will need our latest app
Due to publishing rights this title requires DRM and can only be listened to in the Blackstone Library Beta app
DRM (Digital Rights Management) is a copyright protection for digital media. While much of Blackstone Library Beta's content is DRM free, and allows for usage across platforms, select products on Blackstone Library Beta are required by publishers to have DRM protected files. These products will be playable exclusively on the BlackstoneLibrary.com apps, available for iOS and Android devices.
To listen to this title you will need our latest app