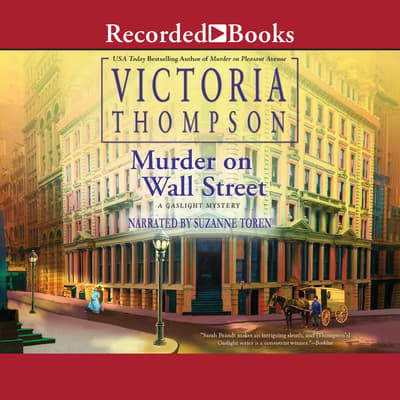 Format :

Library CD

(In Stock)
Available on 05/23/2021

ISBN: 9781980091066

Available on 05/23/2021

ISBN: 9781665050593
Category:
Fiction/Mystery & Detective
Audience:
Adult
Language:
English
Summary
When a scoundrel is murdered, Sarah and Frank Malloy must find the real killer to stop a scandal that threatens to destroy a young family in this latest installment of the beloved Gaslight Mysteries. The next installment in the beloved Gaslight Mystery series by national bestselling author Victoria Thompson, set in 19th century New York City.
Details
Available Formats :
Library CD, MP3 CD
Category:
Fiction/Mystery & Detective
Audience:
Adult
Language:
English
To listen to this title you will need our latest app
Due to publishing rights this title requires DRM and can only be listened to in the Blackstone Library app
DRM (Digital Rights Management) is a copyright protection for digital media. While much of Blackstone Library's content is DRM free, and allows for usage across platforms, select products on Blackstone Library are required by publishers to have DRM protected files. These products will be playable exclusively on the BlackstoneLibrary.com apps, available for iOS and Android devices.
To listen to this title you will need our latest app