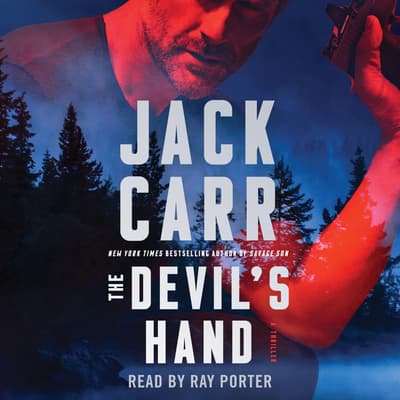 Format :

Library CD

(In Stock)
Category:
Fiction/Thrillers
Audience:
Adult
Language:
English
Summary
NEW YORK TIMES AND USA TODAY BESTSELLING AUTHOR

The fourth thriller in the "so powerful, so pulse-pounding, so well-written" (Brad Thor, #1 New York Times bestselling author) Terminal List series follows former Navy SEAL James Reece as he is entrusted with a top-secret CIA mission of retribution twenty years in the making.

It's been twenty years since 9/11. Two decades since the United States was attacked on home soil and embarked on twenty years of war. The enemy has been patient, learning, and adapting. And the enemy is ready to strike again.

A new president offers hope to a country weary of conflict. He's a young, popular, self-made visionary…but he's also a man with a secret.

Halfway across the globe a regional superpower struggles with sanctions imposed by the Great Satan and her European allies, a country whose ancient religion spawned a group of ruthless assassins. Faced with internal dissent and extrajudicial targeted killings by the United States and Israel, the Supreme Leader puts a plan in motion to defeat the most powerful nation on earth.

Meanwhile, in a classified facility five stories underground, a young PhD student has gained access to a level of bioweapons known only to a select number of officials. A second-generation agent, he has been assigned a mission that will bring his adopted homeland to its knees.

With Jack Carr's signature "absolutely intense" (Chuck Norris) writing and "gripping authenticity" (The Real Book Spy), The Devil's Hand is a riveting and timely thriller that will leave you gasping for breath.
Details
Available Formats :
CD, Library CD
Category:
Fiction/Thrillers
Audience:
Adult
Language:
English
To listen to this title you will need our latest app
Due to publishing rights this title requires DRM and can only be listened to in the Blackstone Library app
DRM (Digital Rights Management) is a copyright protection for digital media. While much of Blackstone Library's content is DRM free, and allows for usage across platforms, select products on Blackstone Library are required by publishers to have DRM protected files. These products will be playable exclusively on the BlackstoneLibrary.com apps, available for iOS and Android devices.
To listen to this title you will need our latest app