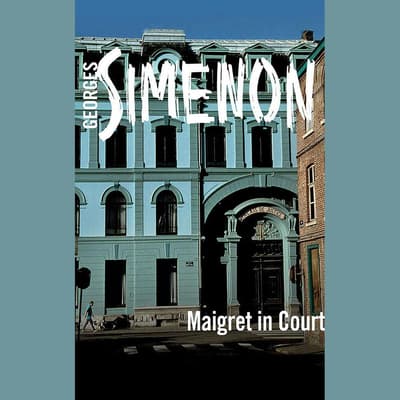 Format :

Library CD

(In Stock)
Category:
Fiction/Literary
Audience:
Adult
Language:
English
Summary
Maigret receives an anonymous phone call concerning the brutal murder of a woman and young child.
The tip off concerns the woman's nephew, a mild-mannered man by the name of Gaston Meurant.
Maigret remains unconvinced of the man's guilt and at his trial exposes some shocking truths about Meurant's private life that may prove his innocence.
Details
Available Formats :
CD, Library CD
Category:
Fiction/Literary
Audience:
Adult
Language:
English
To listen to this title you will need our latest app
Due to publishing rights this title requires DRM and can only be listened to in the Blackstone Library app
DRM (Digital Rights Management) is a copyright protection for digital media. While much of Blackstone Library's content is DRM free, and allows for usage across platforms, select products on Blackstone Library are required by publishers to have DRM protected files. These products will be playable exclusively on the BlackstoneLibrary.com apps, available for iOS and Android devices.
To listen to this title you will need our latest app