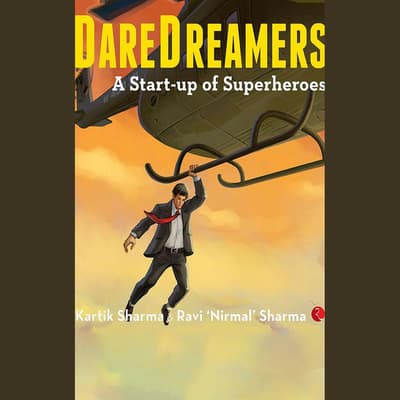 Format :

Library CD

(In Stock)
Category:
Fiction/Fantasy
Audience:
Adult
Language:
English
Summary
India's first start-up of superheroes with a mission of saving lives is here to kick ass.
Rasiq is riding the highs of life thanks to his successes as an investment banker. But his arrogance soon gets the better of him, and he ends up losing everything he holds dear. Managing to salvage only his grit from the wreckage, Rasiq reboots his life and teams up with five uniquely talented superheroes to start a rescue venture - DareDreamers.
These superheroes - Nick: a crazy inventor; Halka: an inhumanly strong man; Arjun: a champion shooter; Natasha: a Bollywood stunt double; Dr Vyom, a medical Sherlock Holmes; and, of course, Rasiq: the mastermind - combine their unique talents to deliver spectacular rescue operations. Their skyrocketing success, however, comes at a price - an enemy hell-bent on tearing down their fame and reputation.
Will DareDreamers defeat its wily adversary? Or will it become yet another failed start-up? Treachery, action and adventure come alive to make DareDreamers a pause resister.
Details
Available Formats :
CD, Library CD
Category:
Fiction/Fantasy
Audience:
Adult
Language:
English
To listen to this title you will need our latest app
Due to publishing rights this title requires DRM and can only be listened to in the Blackstone Library app
DRM (Digital Rights Management) is a copyright protection for digital media. While much of Blackstone Library's content is DRM free, and allows for usage across platforms, select products on Blackstone Library are required by publishers to have DRM protected files. These products will be playable exclusively on the BlackstoneLibrary.com apps, available for iOS and Android devices.
To listen to this title you will need our latest app