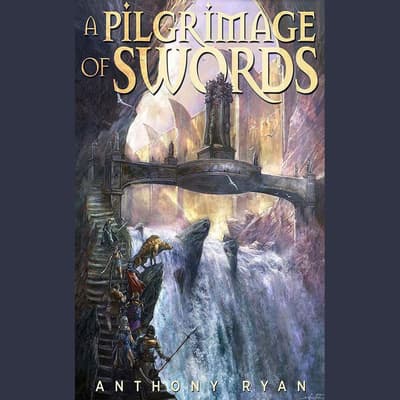 Format :

Library CD

(In Stock)
Category:
Fiction/Fantasy
Audience:
Adult
Language:
English
Summary
Enter the Execration,
Where the Damned and the Desperate
Come to Pray to the Mad God....
It is 200 years since the deity known as the Absolved went mad and destroyed the Kingdom of Alnachim, transforming it into the Execration, a blasted wasteland filled with nameless terrors. For decades, desperate souls have made pilgrimage to the centre of this cursed land to seek the Mad God's favour, their fate always unknown.
Now a veteran warrior known only as Pilgrim, armed with a fabled blade inhabited by the soul of a taunting demon, must join with six others to make the last journey to the heart of the Execration. Allied with a youthful priest, a beast-charmer, a duplicitous scholar, an effete actor, and two exiled lovers, Pilgrim must survive madness, malevolent spirits, unnatural monsters, and the ever-present risk of treachery, all so that the Mad God might hear his prayer and, perhaps, grant redemption. But can sins such as his ever be forgiven?
Set in a world where demons and gods walk the earth, A Pilgrimage of Swords is a dark and exciting fantasy adventure from the New York Times best-selling author of the Raven's Shadow and Draconis Memoria trilogies.
Details
Available Formats :
CD, Library CD
Category:
Fiction/Fantasy
Audience:
Adult
Language:
English
To listen to this title you will need our latest app
Due to publishing rights this title requires DRM and can only be listened to in the Blackstone Library app
DRM (Digital Rights Management) is a copyright protection for digital media. While much of Blackstone Library's content is DRM free, and allows for usage across platforms, select products on Blackstone Library are required by publishers to have DRM protected files. These products will be playable exclusively on the BlackstoneLibrary.com apps, available for iOS and Android devices.
To listen to this title you will need our latest app