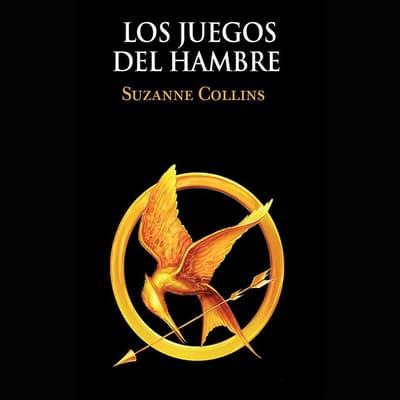 Format :

Library CD

(In Stock)
Category:
Fiction
Audience:
Young Adult (12–17)
Language:
Spanish
Summary
En una oscura versión del futuro próximo, 12 chicos y 12 chicas se ven obligados a participar en un reality show llamado Los juegos del hambre. Solo hay una regla: matar o morir. Cuando Katniss Everdeen, una joven de 16 años se presenta voluntaria para ocupar el lugar de su hermana en los juegos, lo entiende como una condena a muerte. Sin embargo, Katniss ya ha visto la muerte de cerca y la supervivencia forma parte de su naturaleza.
Please note: This audiobook is in Castilian Spanish.
Details
Available Formats :
CD, Library CD
Category:
Fiction
Audience:
Young Adult (12–17)
Language:
Spanish
To listen to this title you will need our latest app
Due to publishing rights this title requires DRM and can only be listened to in the Blackstone Library app
DRM (Digital Rights Management) is a copyright protection for digital media. While much of Blackstone Library's content is DRM free, and allows for usage across platforms, select products on Blackstone Library are required by publishers to have DRM protected files. These products will be playable exclusively on the BlackstoneLibrary.com apps, available for iOS and Android devices.
To listen to this title you will need our latest app