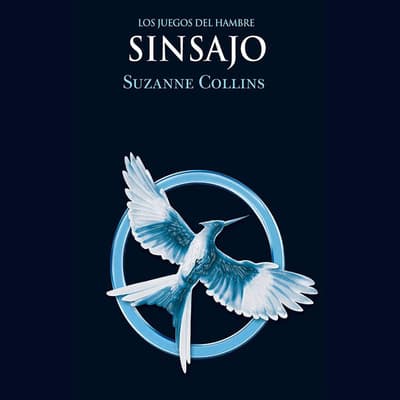 Format :

Library CD

(In Stock)
Category:
Fiction
Audience:
Young Adult (12–17)
Language:
Spanish
Summary
Katniss Everdeen ha sobrevivido dos veces a Los juegos del hambre, pero no está a salvo. La revolución se extiende y, al parecer, todos han tenido algo que ver en el meticuloso plan, todos excepto Katniss. Aun así su papel en la batalla final es el más importante de todos. Katniss debe convertirse en el Sinsajo, en el símbolo de la rebelión...a cualquier precio.
Please note: This audiobook is in Castilian Spanish.
Details
Available Formats :
CD, Library CD
Category:
Fiction
Audience:
Young Adult (12–17)
Language:
Spanish
To listen to this title you will need our latest app
Due to publishing rights this title requires DRM and can only be listened to in the Blackstone Library app
DRM (Digital Rights Management) is a copyright protection for digital media. While much of Blackstone Library's content is DRM free, and allows for usage across platforms, select products on Blackstone Library are required by publishers to have DRM protected files. These products will be playable exclusively on the BlackstoneLibrary.com apps, available for iOS and Android devices.
To listen to this title you will need our latest app