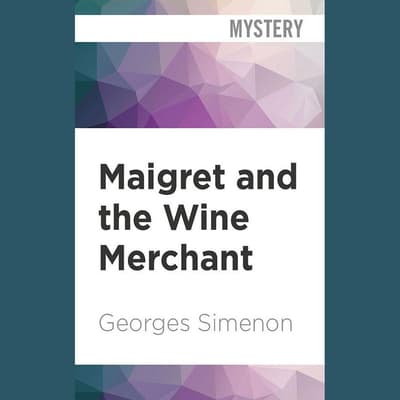 Format :

Library CD

(In Stock)
Category:
Fiction/Literary
Audience:
Adult
Language:
English
Summary
'Maigret had never been comfortable in certain circles, among the wealthy bourgeoisie where he felt clumsy and awkward.... Built like a labourer, Oscar Chabut had hauled himself up into this little world through sheer hard work and, to convince himself that he was accepted, he felt the need to sleep with most of the women.'
When a wealthy wine merchant is shot in a Paris street, Maigret must investigate a long list of the ruthless businessman's enemies before he can get to the sad truth of the affair.
Details
Available Formats :
CD, Library CD
Category:
Fiction/Literary
Audience:
Adult
Language:
English
To listen to this title you will need our latest app
Due to publishing rights this title requires DRM and can only be listened to in the Blackstone Library app
DRM (Digital Rights Management) is a copyright protection for digital media. While much of Blackstone Library's content is DRM free, and allows for usage across platforms, select products on Blackstone Library are required by publishers to have DRM protected files. These products will be playable exclusively on the BlackstoneLibrary.com apps, available for iOS and Android devices.
To listen to this title you will need our latest app