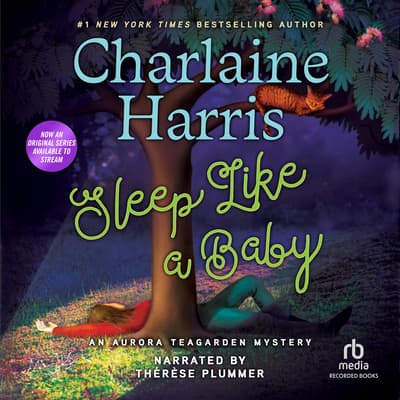 Format:

Library CD

(In Stock)
Category:
Fiction/Mystery & Detective
Audience:
Adult
Language:
English
Summary
#1 New York Times bestseller Charlaine Harris returns to her Aurora Teagarden mystery series with a fabulous new book featuring the small-town Southern librarian. In the latest installment of the #1 New York Times Bestselling Charlaine Harris's Aurora Teagarden series, Robin and Aurora have finally begun their adventure in parenting. With newborn Sophie proving to be quite a handful, Roe's mother pays for a partially trained nurse, Virginia Mitchell, to come help the new parents for a few weeks. Virginia proves to be especially helpful when Robin has to leave town for work and Roe is struck with a bad case of the flu. One particularly stormy night, Roe wakes to hear her daughter crying and Virginia nowhere to be found. Roe's brother Philip helps her search the house and they happen upon a body outside. but it isn't Virginia's. Now, not only does she have a newborn to care for and a vulnerable new marriage to nurture, Roe also has to contend with a new puzzle -- who is this mystery woman dead in their backyard, and what happened to Virginia? This heart-pounding and exciting next installment of the Aurora Teagarden series will leave fans happy and hungry for more.
Details
Available Formats :
CD, Library CD
Category:
Fiction/Mystery & Detective
Audience:
Adult
Language:
English
To listen to this title you will need our latest app
Due to publishing rights this title requires DRM and can only be listened to in the Blackstone Library Beta app
DRM (Digital Rights Management) is a copyright protection for digital media. While much of Blackstone Library Beta's content is DRM free, and allows for usage across platforms, select products on Blackstone Library Beta are required by publishers to have DRM protected files. These products will be playable exclusively on the BlackstoneLibrary.com apps, available for iOS and Android devices.
To listen to this title you will need our latest app