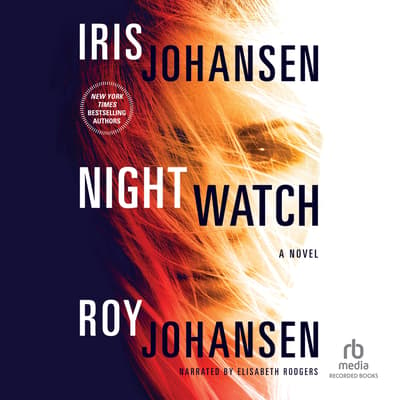 Format:

Library CD

(In Stock)
Category:
Fiction/Thrillers
Audience:
Adult
Language:
English
Summary
The New York Times bestselling author and the Edgar Award-winning author are back with a new a new novel featuring Kendra Michaels—hired gun for both the CIA and FBI.
Born blind, Kendra Michaels spent the first 20 years of her life living in the darkness. Then, thanks to a revolutionary medical procedure developed by England's Night Watch Project, she was given the gift of sight. Her highly-developed senses (honed during her years in the dark), combined with her newfound vision, have made her a remarkable investigator, sought after by law-enforcement agencies all over the country. But her newest case finds her uncovering a deadly truth about the shadowy organization that has given her so much.
Kendra is surprised when she is visited by Dr. Charles Waldridge, the researcher who gave her sight. But all is not well with the brilliant surgeon; he's troubled by something he can't discuss with Kendra. When Waldridge disappears that very night, Kendra is on the case, recruiting government agent-for-hire Adam Lynch to join her on a trail that leads to the snow-packed California mountains. There they make a gruesome discovery: the corpse of one of Dr. Waldridge's associates, brutally murdered in the freezing snow. But it's only the first casualty in a white-knuckle confrontation with a deadly enemy who will push Kendra to the limits of her abilities. Soon she must fight for her very survival as she tries to stop the killing and unearth the deadly secret of Night Watch.
Details
Available Formats :
CD, Library CD
Category:
Fiction/Thrillers
Audience:
Adult
Language:
English
To listen to this title you will need our latest app
Due to publishing rights this title requires DRM and can only be listened to in the Blackstone Library Beta app
DRM (Digital Rights Management) is a copyright protection for digital media. While much of Blackstone Library Beta's content is DRM free, and allows for usage across platforms, select products on Blackstone Library Beta are required by publishers to have DRM protected files. These products will be playable exclusively on the BlackstoneLibrary.com apps, available for iOS and Android devices.
To listen to this title you will need our latest app