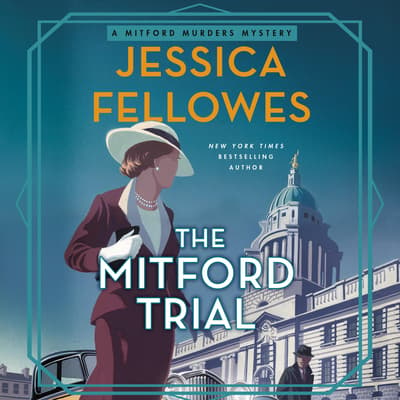 Format :

Library CD

(In Stock)
Available on 01/19/2021

ISBN: 9781250789693

Available on 01/19/2021

ISBN: 9781250789693
Category:
Fiction/Mystery & Detective
Audience:
Adult
Language:
English
Summary
A mystery with the fascinating Mitford sisters at its heart, The Mitford Trial is the fourth installment in the Mitford Murders series, inspired by a real-life murder in a story full of intrigue.
It's lady's maid Louisa Cannon's wedding day, but the fantasy is shattered shortly after, when she is approached by a secretive man asking her to spy on Diana Mitford—who is having an affair with the infamous Oswald Mosley—and her sister Unity.

Thus as summer 1933 dawns, Louisa finds herself accompanying the Mitfords on a glitzy cruise, full of the starriest members of society. But the waters run red when a man is found attacked.

Back in London, the case is taken by lawyer Tom Mitford, and Louisa finds herself caught between worlds: of a love lost, a family divided, and a country caught in conflict.
Details
Available Formats :
CD, Library CD
Category:
Fiction/Mystery & Detective
Audience:
Adult
Language:
English
To listen to this title you will need our latest app
Due to publishing rights this title requires DRM and can only be listened to in the Blackstone Library Beta app
DRM (Digital Rights Management) is a copyright protection for digital media. While much of Blackstone Library Beta's content is DRM free, and allows for usage across platforms, select products on Blackstone Library Beta are required by publishers to have DRM protected files. These products will be playable exclusively on the BlackstoneLibrary.com apps, available for iOS and Android devices.
To listen to this title you will need our latest app