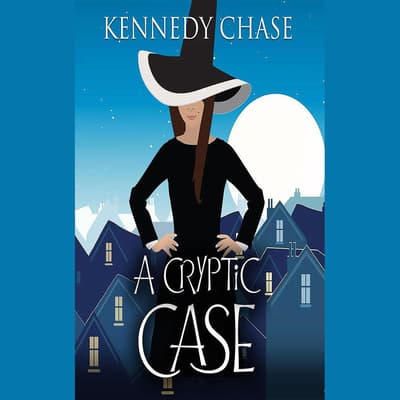 Format :

Library CD

(In Stock)
Category:
Fiction/Mystery & Detective
Audience:
Adult
Language:
English
Summary
Grace Angelo, a witch and former cop, is looking forward to Hemlock Cove's biggest occasion of the year: the Founders' celebration. However, the party atmosphere is soon ruined by the discovery of a body in the old bell tower.
To make matters worse, her friend and bookstore owner, Dario, has had one of his most valuable and rare books stolen from his exhibit. But it's no ordinary book - it's a powerful spell book.
Desperate to know what these events mean, Grace and her special dog, Noah, are soon on the trail as local detective Zach Jackson hires Grace as a consultant. She'll need all her abilities, and those of her family, if she's to solve these two mysteries before anything worse happens.
A Cryptic Case is the second mystery in a new cozy witch murder mystery series by the best-selling mystery author Kennedy Chase. It does not contain any great violence, sex, or profanity but instead features teasing clues, a puzzle the listener can play along with, and adorable animals.
Details
Available Formats :
CD, Library CD
Category:
Fiction/Mystery & Detective
Audience:
Adult
Language:
English
To listen to this title you will need our latest app
Due to publishing rights this title requires DRM and can only be listened to in the Blackstone Library app
DRM (Digital Rights Management) is a copyright protection for digital media. While much of Blackstone Library's content is DRM free, and allows for usage across platforms, select products on Blackstone Library are required by publishers to have DRM protected files. These products will be playable exclusively on the BlackstoneLibrary.com apps, available for iOS and Android devices.
To listen to this title you will need our latest app