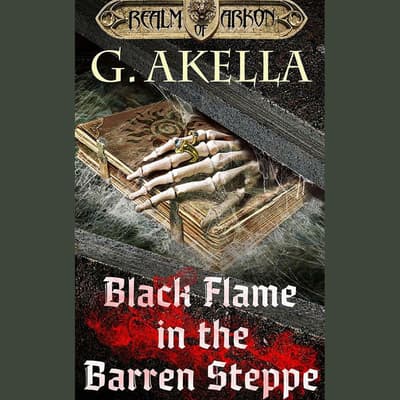 Format :

Library CD

(In Stock)
Category:
Fiction/Fantasy
Audience:
Adult
Language:
English
Summary
The final battle looms. On one front, the god of hatred, Vill, leads a horde of undead occupying the Erantian borders, threatening to overrun the orcish steppe. On another, the dark god Rakot aims to break out of Limbh. But even those threats pale before the one coming from the East: three ancient beasts set on wiping out all living beings.
The AI systems are in death throes as the Realm of Arkon seems less and less like a game. The standard behavioral algorithms of mobs and NPCs are long in the past. Gone are the simple quests and comical enemies. If you want to win, to grow stronger, or at least to survive, you must evolve along with this merciless world.
Krian must fight for his freedom, for his friends, and for the future of the world he now calls home. And as the finale draws near at breaking speed, a Black Flame blazes in the Steppe, growing ever brighter....
Details
Available Formats :
CD, Library CD
Category:
Fiction/Fantasy
Audience:
Adult
Language:
English
To listen to this title you will need our latest app
Due to publishing rights this title requires DRM and can only be listened to in the Blackstone Library app
DRM (Digital Rights Management) is a copyright protection for digital media. While much of Blackstone Library's content is DRM free, and allows for usage across platforms, select products on Blackstone Library are required by publishers to have DRM protected files. These products will be playable exclusively on the BlackstoneLibrary.com apps, available for iOS and Android devices.
To listen to this title you will need our latest app