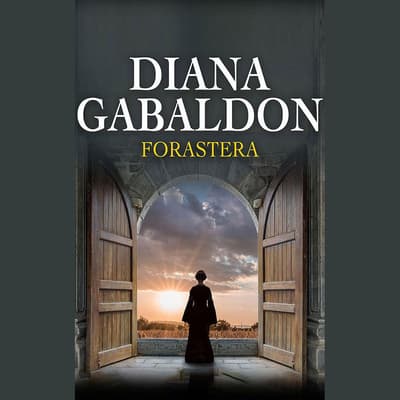 Format :

Library CD

(In Stock)
Category:
Fiction/Romance
Audience:
Adult
Language:
Spanish
Summary
Llega Forastera, la primera entrega de la saga «Outlander».
Una apasionante novela que, contada con una prosa ágil y fluida, ha cimentado el éxito mundial de Daiana Gabaldon y en la que se ha basado la conocida serie de televisión que lleva el mismo nombre.
Comienza la historia de Claire Randal....
Recién acabada la Segunda Guerra Mundial, una joven pareja se reúne por fin para pasar sus vacaciones en Escocia. Una tarde, cuando pasea sola por la pradera, Claire se acerca a un círculo de piedras antiquísimas y cae de pronto en un extraño trance. Al volver en sí se encuentra con un panorama desconcertante: el mundo moderno ha desaparecido, ahora la rodea la Escocia de 1734, con sus clanes beligerantes y supersticiosos, hombres y mujeres rudos, a veces violentos, pero con una capacidad de vivir y de amar como Claire jamás había experimentado en su anterior vida. Acosada por los recuerdos, Claire tendrá que elegir entre la seguridad del futuro que dejó atrás y la apasionante incertidumbre del pasado que ahora habita.
En esta primera parte de la saga de Claire Randall -que continúa con Atrapada en el tiempo, Viajera y Tambores de otoño-, Diana Gabaldon ha escrito una historia de amor diferente, en la que los encuentros fortuitos y el juego equívoco del tiempo se conjugan en un intrigante final.
Please note: This audiobook is in Castilian Spanish.
Details
Available Formats :
CD, Library CD
Category:
Fiction/Romance
Audience:
Adult
Language:
Spanish
To listen to this title you will need our latest app
Due to publishing rights this title requires DRM and can only be listened to in the Blackstone Library app
DRM (Digital Rights Management) is a copyright protection for digital media. While much of Blackstone Library's content is DRM free, and allows for usage across platforms, select products on Blackstone Library are required by publishers to have DRM protected files. These products will be playable exclusively on the BlackstoneLibrary.com apps, available for iOS and Android devices.
To listen to this title you will need our latest app