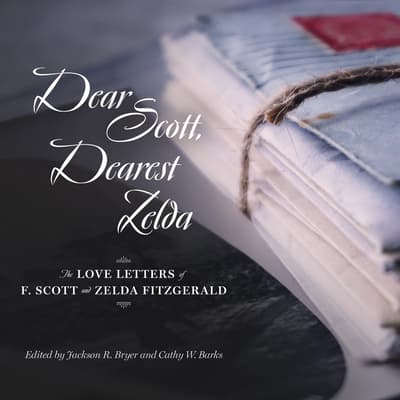 Format:

Library CD

(In Stock)
Category:
Nonfiction/Literary Collections
Audience:
Adult
Language:
English
Summary
Through his alcoholism and her mental illness, his career lows and her institutional confinement, F. Scott and Zelda Fitzgerald's devotion to each other endured for over twenty-two years. Now, for the first time, we have the story of their love in the couple's own letters. Dear Scott, Dearest Zelda consists of more than seventy-five percent previously unpublished or out-of-print letters as well as extensive narrative on the Fitzgeralds' marriage by Fitzgerald scholars Jackson R. Bryer and Cathy W. Barks. Dear Scott, Dearest Zelda also features a candid introduction by Eleanor Lanahan, the Fitzgeralds' granddaughter.
Details
Available Formats :
CD, Library CD
Category:
Nonfiction/Literary Collections
Audience:
Adult
Language:
English
To listen to this title you will need our latest app
Due to publishing rights this title requires DRM and can only be listened to in the Blackstone Library Beta app
DRM (Digital Rights Management) is a copyright protection for digital media. While much of Blackstone Library Beta's content is DRM free, and allows for usage across platforms, select products on Blackstone Library Beta are required by publishers to have DRM protected files. These products will be playable exclusively on the BlackstoneLibrary.com apps, available for iOS and Android devices.
To listen to this title you will need our latest app