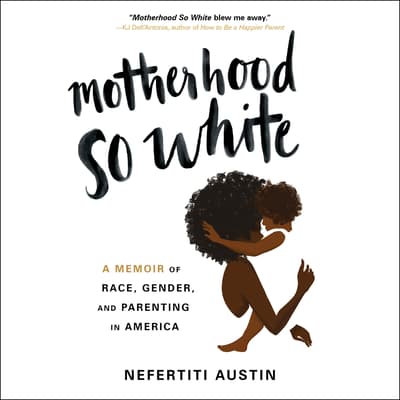 Format:

Library CD

(In Stock)
Available on 09/24/2019

ISBN: 9781684574117

Available on 09/24/2019

ISBN: 9781684574117
Category:
Nonfiction/Biography
Audience:
Adult
Language:
English
Summary
In America, Mother = White

That's what Nefertiti, a single African American woman, discovered when she decided she wanted to adopt a black baby boy out of the foster care system. Eager to finally join the motherhood ranks, Nefertiti was shocked when people started asking her why she wanted to adopt a "crack baby" or said that she would never be able to raise a black son on her own. She realized that American society saw motherhood through a white lens, and that there would be no easy understanding or acceptance of the kind of family she hoped to build.

Motherhood So White is the story of Nefertiti's fight to create the family she always knew she was meant to have and the story of motherhood that all American families need now. In this unflinching account of her parenting journey, Nefertiti examines the history of adoption in the African American community, faces off against stereotypes of single, black motherhood, and confronts the reality of raising children of color in racially charged, modern-day America.

Honest, vulnerable, and uplifting, Motherhood So White reveals what Nefertiti knew all along—that the only requirement for a successful family is one raised with love.
Editorial Reviews
"Motherhood So White blew me away…This is an important book for anyone committed to creating a more equal playing field for all our children." —KJ Dell'Antonia, author of How to Be a Happier Parent
Details
Available Formats :
CD, Library CD
Category:
Nonfiction/Biography
Audience:
Adult
Language:
English
To listen to this title you will need our latest app
Due to publishing rights this title requires DRM and can only be listened to in the Blackstone Library Beta app
DRM (Digital Rights Management) is a copyright protection for digital media. While much of Blackstone Library Beta's content is DRM free, and allows for usage across platforms, select products on Blackstone Library Beta are required by publishers to have DRM protected files. These products will be playable exclusively on the BlackstoneLibrary.com apps, available for iOS and Android devices.
To listen to this title you will need our latest app