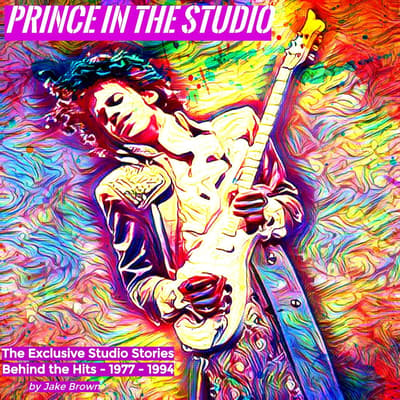 Prince in the Studio: The Exclusive Studio Stories behind the Hits: 1977–1994
By Jake Brown
Read by Jake Brown
Unabridged
Format:

Library CD

(In Stock)
Available on 04/21/2020

ISBN: 9781094093840

Available on 04/21/2020

ISBN: 9781094093833

Available on 04/21/2020

ISBN: 9781094093857
Category:
Nonfiction/Biography
Audience:
Adult
Language:
English
Summary
Prince's most prolific period between 1977 and 1994 is explored here for the first time in depth via exclusive, firsthand interviews with his key engineers, including fan faves Susan Rogers and David Leonard and Peggy McCreary, along with Matt 'Dr' Fink re-creating the making of all Prince's greatest hits for fans, from "1999" and "Purple Rain" to "Bat Dance" and "Kiss," every album and hit are broken down in exciting detail as fans are taken inside Paisley Park and Prince's world.
Details
Available Formats :
CD, Library CD, MP3 CD
Category:
Nonfiction/Biography
Audience:
Adult
Language:
English
To listen to this title you will need our latest app
Due to publishing rights this title requires DRM and can only be listened to in the Blackstone Library Beta app
DRM (Digital Rights Management) is a copyright protection for digital media. While much of Blackstone Library Beta's content is DRM free, and allows for usage across platforms, select products on Blackstone Library Beta are required by publishers to have DRM protected files. These products will be playable exclusively on the BlackstoneLibrary.com apps, available for iOS and Android devices.
To listen to this title you will need our latest app