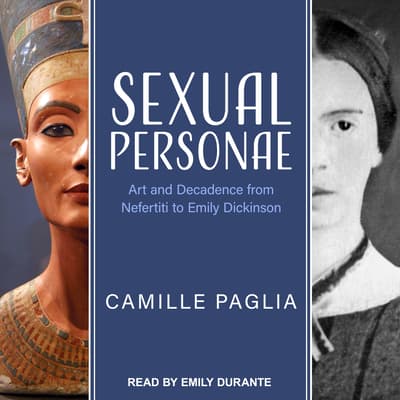 Category:
Nonfiction/Social Science
Audience:
Adult
Language:
English
Summary
In this brilliantly original book, Camille Paglia identifies some of the major patterns that have endured in western culture from ancient Egypt and Greece to the present. According to Paglia, one source of continuity is paganism, which, undefeated by Judeo-Christianity, continues to flourish in art, eroticism, astrology, and pop culture. Others, she says, are androgyny, sadism, and the aggressive western eye, which has created our art and cinema. Paglia follows these and other themes, from Nefertiti and the Venus of Willendorf to Apollo and Dionysus, from Botticelli and Michaelangelo to Shakespeare and Blake and finally to Emily Dickinson, who, along with other major nineteenth-century authors, becomes a remarkable example of Romanticism turned into Decadence.
Editorial Reviews
'Pagan' in its own pictorialism, sprawl, and unstopped prose, [Paglia's] unusual book creates its brilliant effect from an explosive fusing of scholarship and theater.
—
Kirkus Starred Review
Details
Available Formats :
CD, Library CD
Category:
Nonfiction/Social Science
Audience:
Adult
Language:
English
To listen to this title you will need our latest app
Due to publishing rights this title requires DRM and can only be listened to in the Downpour app
DRM (Digital Rights Management) is a copyright protection for digital media. While much of Downpour's content is DRM free, and allows for usage across platforms, select products on Downpour are required by publishers to have DRM protected files. These products will be playable exclusively on the Downpour.com apps, available for iOS and Android devices.