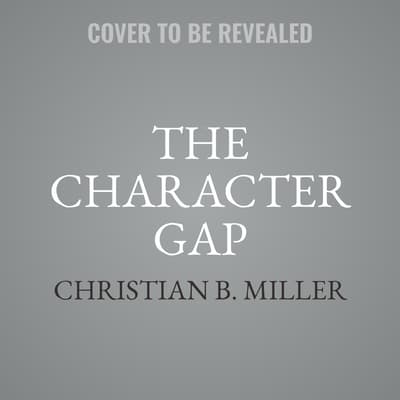 Format :

Library CD

(In Stock)
Category:
Nonfiction/Philosophy
Audience:
Adult
Language:
English
Summary
We like to think of ourselves, our friends, and our families as decent people. We may not be saints, but we are still honest, relatively kind, and mostly trustworthy. Miller argues here that we are badly mistaken in thinking this. Hundreds of recent studies in psychology tell a different story: that we all have serious character flaws that prevent us from being as good as we think we are—and that we do not even recognize that these flaws exist. But neither are most of us cruel or dishonest. Instead, Miller argues, we are a mixed bag. On the one hand, most of us in a group of bystanders will do nothing as someone cries out for help in an emergency. Yet it is also true that there will be many times when we will selflessly come to the aid of a complete stranger—and resist the urge to lie, cheat, or steal even if we could get away with it. Much depends on cues in our social environment. Miller uses this recent psychological literature to explain what the notion of "character" really means today, and how we can use this new understanding to develop a character better in sync with the kind of people we want to be.
Editorial Reviews
"This is a book full of insight, informed by research and written by someone with a profound understanding of character…A must read."
—
James Arthur, director of the Jubilee Centre for Character and Virtues, University of Birmingham
"The topic of character is both timeless and timely…Especially lucid and personal."
—
Angela Duckworth, Christopher H. Browne Distinguished Professor of Psychology, University of Pennsylvania
"Miller cautions that this is not a self-help book. Don't believe him…Anyone serious about traveling the road to character should bring this book on the journey." —James K. A. Smith, professor of philosophy, Calvin College, and author of You Are What You Love
"A clear and valuable summary of the research on character and argues persuasively that character is built, not given." —Wall Street Journal
Details
Available Formats :
CD, Library CD
Category:
Nonfiction/Philosophy
Audience:
Adult
Language:
English
To listen to this title you will need our latest app
Due to publishing rights this title requires DRM and can only be listened to in the Blackstone Library Beta app
DRM (Digital Rights Management) is a copyright protection for digital media. While much of Blackstone Library Beta's content is DRM free, and allows for usage across platforms, select products on Blackstone Library Beta are required by publishers to have DRM protected files. These products will be playable exclusively on the BlackstoneLibrary.com apps, available for iOS and Android devices.
To listen to this title you will need our latest app